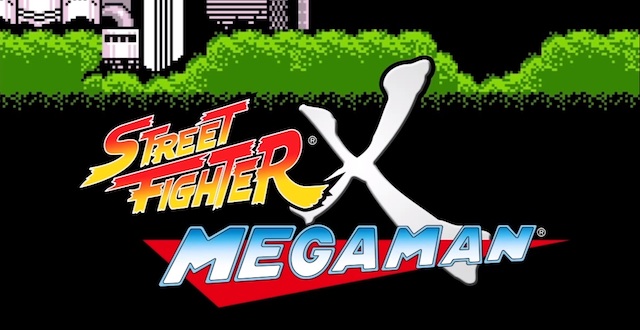 On December 17, 2012 we were graced with the release of the fan-created, but officially published, game "Street Fighter X Mega Man" for the PC – completely free of charge!  While the game is certainly a fun one and has a lot of merits, there were quite a few minor bugs upon release.  Also, many people complained about the overall lack of a save feature of any kind.  Well, fear not: Capcom has heard your pleas and has corrected this!
With the release of "Street Figher X Mega Man: Version 2″ on January 18, 2013, they went back and fixed some of the bugs that were causing trouble.  In addition, they added in a password system to save your progress and made it so that hitting the ESC key would not instantly quit the program; instead, it now asks you to confirm the action.
You can pick up your copy of Version 2 completely free right here!
For those who really like the soundtrack, that was recently made available by artist A_Rival, and you can pick it up free (or give an optional donation) here.
About Jessica "Allahweh" Brown
Anjel Syndicate's former Review Editor, Allahweh has been an avid female gamer, role-player, and game collector for many, many years. More information about her can be found at her blog, Allahweh's Domain: http://allahweh.wordpress.com. You may also follow her on Twitter if you wish at: @Allahweh.
Twitter •
Share and Enjoy